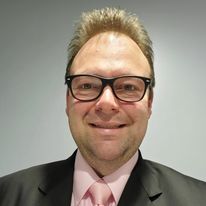 DJ Ehlert is a lifelong magician, performance and marketing expert based in the US Midwest.
DJ is also a consultant, author, and Mentor with a dedication for
enriching the lives of others through his products and services.
DJ is an entrepreneur with several business ventures in sales, service,
consulting, wholesale, retail, performing, agency, theater, and manufacturing.
DJ also produces conventions and workshops speaking regularly on business development and marketing and performance at workshops designed specifically to enable others to increase their impact and effectiveness.
DJ enjoys transferring the skillsets that he has used to generate increased revenue for himself and his clients including Landry's, Snap-On Tools, US Cellular, Abbott Laboratories, and Intermatic Incorporated.
DJ has generated countless appearances in radio shows, newspapers,
magazines, and television programs generating a plethora of publicity for his clients and business ventures.
DJ Ehlert is a devoted family man with a passion for life and philosophy of "Pursue Your Passion."